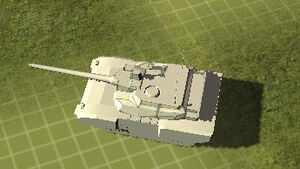 A mod is a modification or an unofficial expansion of a game. Mods are usually divided into three categories: total conversion mods, which are mods that create entirely new games; partial conversion mods, which are mods that add new content to the original game; and unofficial patches, which are unofficial mods created by the community to fix a bug not fixed by the developers or to balance the gameplay.
Most, if not all, of the completed mods of the Act of War series are a modification of Act of War: High Treason, and are either partial conversions or unofficial patches. There were several attempts to create total conversions for both Act of War games (such as Anacondria: Rising), but all of the total conversion mods in development were defunct, possibly due to lack of motivation by the community.
Mod files for Act of War: High Treason are complied within the .aowmod file, and the .aowmod files located in the "Mods" folder can be executed by using the Mod Manager.
In order for a mod to work on the Steam distributed version of Act of War: High Treason, a registration entry must be used to edit for the proper location of the "Mods" folder in the registry.
Released mods for High TreasonEdit
Ad blocker interference detected!
Wikia is a free-to-use site that makes money from advertising. We have a modified experience for viewers using ad blockers

Wikia is not accessible if you've made further modifications. Remove the custom ad blocker rule(s) and the page will load as expected.